The Best Cheap Drinks in San Francisco For Under $3

San Francisco is home to lots of amazing drink deals and happy hours. This list doesn't contain absolutely every single one of the drink deals San Francisco has to offer, because that would be impossible, but here are some of our favorites under $3, as well as some of the city's best free dance parties. Cheers!
Brief note: Pacific Tradewinds Hostel encourages having a good time and letting loose, but we also encourage staying safe. Please remember to eat dinner before you go out, pace yourself, and drink lots of water. We have free ramen and PB&J sandwiches available 24/7, so you can carb up your stomach before heading out to enjoy some $2 cocktails.
We also encourage leaving the hostel with your new hostel friends, and coming back together at the end of the night. Not only is it safer to leave and come back in a group, but it's a whole lot more fun. (And cheaper, if you're splitting a Lyft or taxi!).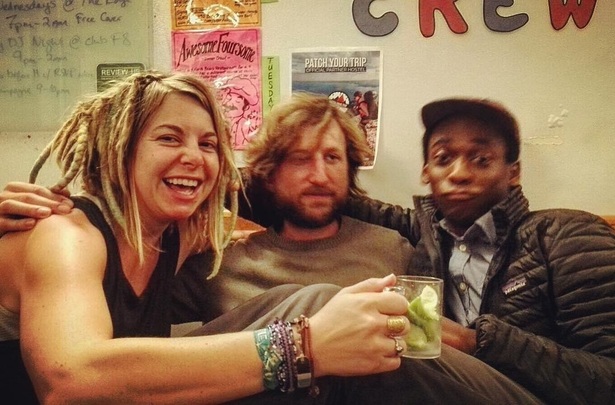 Monday
Every Monday, El Rio offers $2 Tecates all day and all night long, with no cover charge. On sunny days and less-cold evenings, go hang out in their patio with your $2 Tecate and sip and lounge to your heart's content.
QBar in the Castro also has $2 well drinks from 9 p.m. until the bar closes at 2. If you like your $2 drinks while shaking your booty to some Britney, then this is the place for you. It's cash only, so make sure you bring some. There is also a $5 cover charge at 9 p.m.
Tuesday
The Taco Shop At Underdog's also has $3 Tecates from 4 p.m. until midnight in honor of Taco Tuesday! Tecates are a popular happy hour beer around here, apparently. They also have $2 street tacos on Tuesdays, so you can get your buzz on AND a taco for only $5!
Tired of Tecate? Check out the Sunset District's beloved neighborhood bar The Riptide instead for $2 Bud Lights on draught after 7 p.m. If you stick around until 8:30, you'll be able to enjoy their free karaoke night too, which is pretty popular and runs until 12:30. Rumor has it that our Online Community Manager Jessica once sang "Milkshake" by Kelis in her cow onesie at the Riptide once. There is apparently video evidence. If she's feeling nice, maybe she'll share.
Wednesday
Feel like dancing in the middle of the week? If so, you're in luck!
If you RSVP for the weekly event Housepitality at the Folsom St. club F8, you'll get free entry before 11 p.m. and the chance to dance to live house music DJs. If you RSVP and are inside the club before 9 p.m., you'll also be able to enjoy free champagne from 9 until 10. You might have to mention the Housepitality discount, but we think that's a small price to pay for free champagne on a Wednesday.
Friday
Every Friday, head to the North Beach lounge Monroe for "Battle of the Decades." Every hour, dance to music from a different decade while enjoying ridiculously cheap drink deals.
From 5 until 6, they spin 60s music and serve beers and cocktails for $1. From 6 until 7, they spin 70s music and serve beers and cocktails for $2. And so on and so forth until 10 p.m. It's cash only, and it gets VERY crowded, so plan accordingly.
Want the cheap drinks without the dancing and the crowds? Head to the cocktail bar Tank18 on Howard St. instead for $3 beers from 5 p.m. til 7 p.m. every Friday.
Pro tip: ask your bartender for water so that you'll still be able to wake up and party again on Saturday. It would be a shame to lose a day in our beautiful city to a hangover!
Assorted Days
Every Monday through Friday 4 p.m. and 8 p.m., head to EZ5 around the corner from our hostel for $3 Sapporo and $1 Jello shots! Their website says they believe happy hour is "crucial" to healthy living. We are inclined to agree. They have a $20 minimum on bank cards, so plan accordingly!
Every single day of the week (Saturday and Sunday too!) International Sports Bar in North Beach also has $3 draft beers and $3 well drinks every single day from 4 p.m. until 8 p.m. It's also a great place to watch the game - their four big screen TVs play basketball, soccer, rugby, AFL, and many other games whenever they're on!
Also every single day of the week, you can head to the Portuguese restaurant Piri Pica between 2 p.m. and 6 p.m. for $3 beers. Can't really beat that!
Cheers to new friends, new cities, and having fun on a budget!