Bookkeeping data entry is the bane of many small business owner's existence.   Each receipt, invoice, check and income item needs to be entered into a bookkeeping system, usually one at a time.   This work does not improve the bottom line.  On the contrary, it subtracts from it.  Recently I began thinking about this problem and how to reduce or elimate the time wasted doing data entry.   There are a number of time saving solutions for the small and micro-business owner to help.   I'm already a fan of Shoeboxed and Bill.com Zen Data Entry.   These services do a lot of the data entry for me.   However, getting the data out of these solutions and into your bookkeeping software still seems to be a neglected part of these services offerings.   Bill.com does not have an export to Quicken feature and recently Shoeboxed seems to have discontinued support for Quicken.  
While various export formats seem to come and go, there seems to be constant support for exporting data as CSV files.   CSV stands for Comma Separated Values.   While it's really great that CSV has become a standard format for exporting transaction data, it don't know of any software packages that can import this format.   
So I have begun developing a web workflow that will allow you to import all your different into a database, then once a month this data can be reconciled with you bank statement.   Once you are sure all the transactions have been entered you can export the data as a Quicken file.     I will post more about this process later, but here is a preview for now.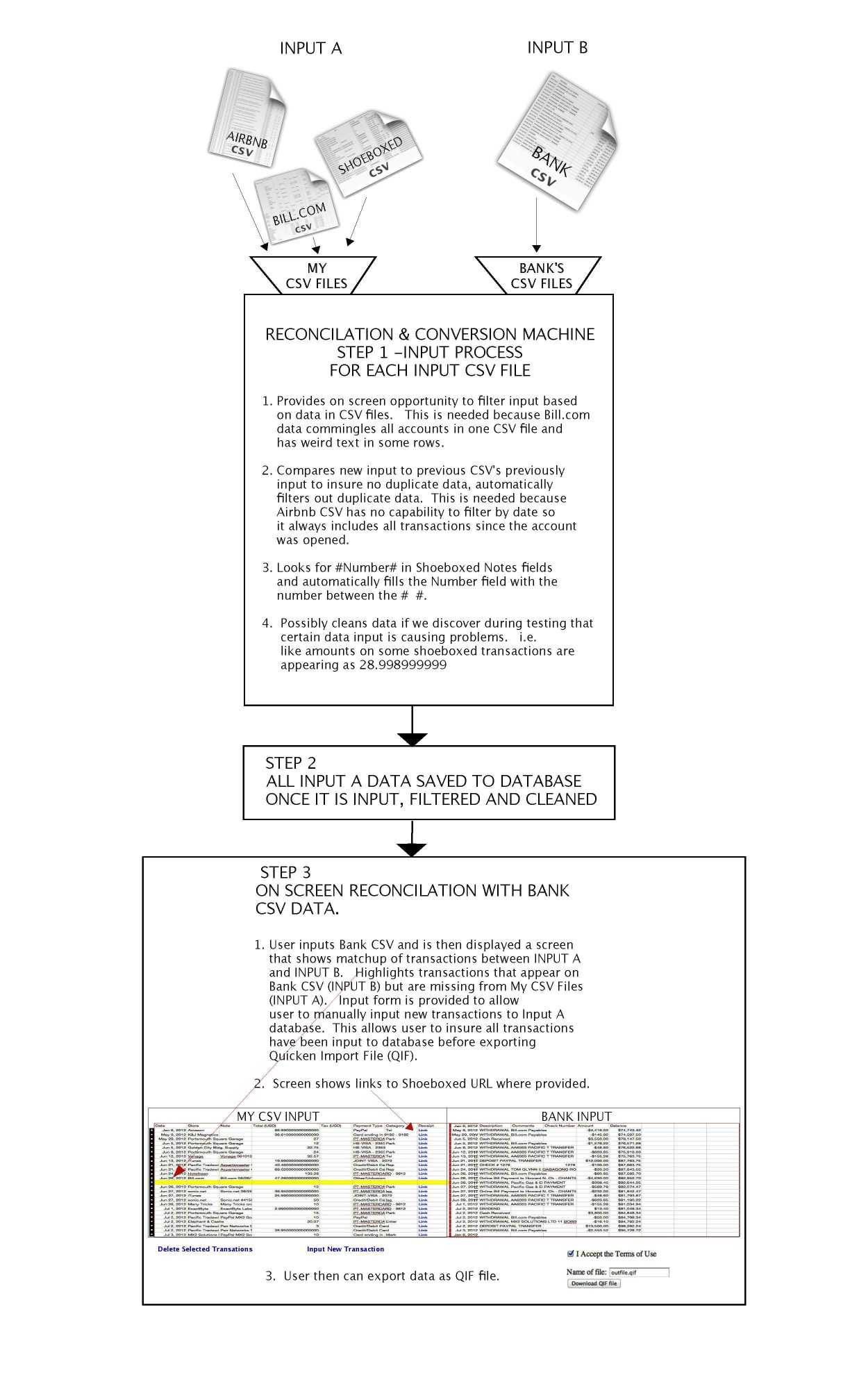 Searchable PDF available here.