Working Your Way Around the World: 5 Things To Do Before You Go

Picture this: you spend every day standing on white sand behind a beach bar in Greece, making cocktails for people from all over the world. Or maybe you spend your afternoons taking guests on horseback rides through a lush, green coffee farm in Colombia. Or maybe you wake up every day on a mountain in Colorado, USA, and spend your afternoons taking guests for hikes on mountains that look like something you've only seen on a postcard. We know these might sound like fantasy jobs that don't exist, but guess what: THEY DO!
We're talking about working in a hostel. For those of you that don't know, a hostel is a budget-friendly shared accommodation for backpackers, travelers, and anyone who wants to save some money while traveling and make some new friends in the process. In hostels, you share a dorm room with other travelers. Most hostels usually offer free breakfast, and also free activities so you can explore the area you're in with a group.
There are hostels all over the world - on Greek islands, on Colombian coffee farms, on mountains in Colorado, and everywhere in between. However, living and working abroad is not always as glamorous as it sounds. Don't get us wrong: working in a hostel is AWESOME! You get to make friends from all over the world and experience life in a different country, and we think everyone should see what that's like at least once. There are just some things you should do first before you start applying to jobs at Greek island bars and Colombian coffee farms to make sure that your experience goes well for you.
1. Always make sure you have enough funds to support yourself.
There are typically two kinds of hostel jobs:
1. Volunteer and/or work exchange
2. Paid hostel staff
If you don't have a work visa for the country you're hoping to find work in, you most likely will not legally be able to get a paid job. Many hostel jobs are "work/exchange," meaning you work in exchange for a place to sleep. Most of these kinds of jobs require you to volunteer a certain amount of hours a week - frequently about 20 - and in return, they will give you a free place to stay at their hostel. Sometimes they also say there is free food involved. Sounds pretty dope, right? A free bed and free food in exchange for only 20 hours of work a week?! YES! It's super dope! HOWEVER, if you are thinking of applying for a work/exchange job at a hostel, you must make sure you have enough money to support yourself outside of what the hostel is providing you with. Spending small amounts of money on a beer or a snack here and there adds up very quickly when you're spending 20 hours a week working an unpaid job. Trust us! We've been around. (...the world. Literally.)
If you're considering taking an unpaid hostel volunteer job, make sure you either have a lot of money saved up or have another way to make money. Maybe you have an online side hustle, for example.
Every single time you leave your home country, whether it's to try to find work or just to travel, you should always make sure you have, at the very least, enough money for a plane ticket home.
2. Make sure you find out exactly what is included.
3. Research the laws of the country you are traveling to.
Every country has different laws about who can work there and for how long. Spend some time on your good friend Google and learn which types of work are allowed for your nationality and visa status. Rules for migrant work, casual work, work exchange, and volunteering might vary from country to country. The last thing you want is to show up for your dream travel job and be unable to work.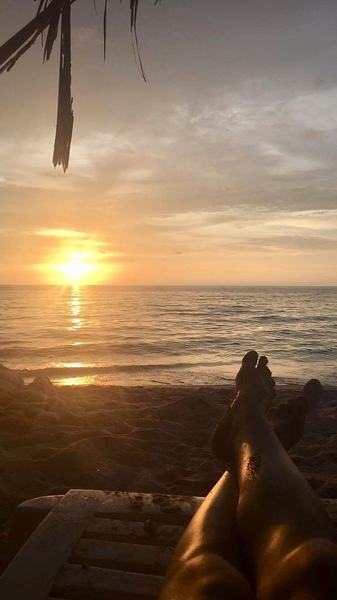 4. Be willing to put yourself out there.
Many jobs and living situations are never advertised. Intead, these opportunities frequently happen organically as two human beings get to know each other and trust each other. This can only happen face to face.
5. Know what you're getting yourself into.
Now that you know a little more about what to expect, here are some resources you can use to get an idea of the opportunities that are available.
Workaway
Hostel Jobs
Hostel Jobs is just what it sounds like: a portal for hostels all over the world to post their available jobs, both paid and unpaid. As a traveler, you can join and browse jobs for free. Also, extreme fun fact, we run it! You can also follow the Hostel Jobs Facebook page to see the most recent job postings.
Worldpackers
Worldpackers is similar to Workaway in that they offer many kinds of work/exchange jobs all over the world. Membership costs $49 USD (€43.79 euros) for a year, and you can search jobs by destination, availability, and travel length to find the job that fits your plans the best. Each opportunity lists the skills each job is looking for in a volunteer - party promoter, cleaning, handyman - so you can pick the job you think you are best suited for. Each opportunity also lists the style of accommodation - connect with nature, family, yoga/meditation - so you can get an idea of what to expect.
Working Traveller
Unlike other similar sites, Working Traveller lets you search job opportunities by skills. It also provides you with important information about working in each region. By clicking the "work and travel" tab, you can learn all about visa laws, the best time to travel there, and other things you should know about every location. Find work by clicking the "find work" tab and typing in your skills and where you would like to work. Working Traveller is free - if you only want to search three host profiles a week. To search unlimited profiles, the membership is only $10 USD (€8.94 euros) a year.
HelpX
Short for "Help Exchange," HelpX.net is designed to help travelers find short-term volunteer opportunities around the world. As the name suggests, travelers can use HelpX to find free accommodation in exchange for helping out at the farm, hostel, B&B, boat, or other type of property found on the site. HelpX is free to join, but just like Working Traveller, you'll have to upgrade to a paid membership in order to message an unlimited number of hosts all over the world. Paid memberships cost €20 euros ($22.38 USD) a year.
WWOOF
This acronym can mean a variety of different things depending on who you ask, but no matter what you want to call it, it's a global network connecting organic farms with those who want to do farmwork in exchange for a place to stay. This site is different than the others in that it's exclusively for finding work on organic farms. Ever wanted to work in rice fields in Japan? What about on kibbutz in Israel? With WWOOF, you can! The fee depends on which country you want to work in. Head to their website to explore the cost in the country of your choice.
We borrowed the title for this blog post from a great book called "Work Your Way Around the World" by Susan Griffiths. We used her wording because there is no better way to describe what we are talking about, but her book has has far more tips and ideas that we can ever write here. Check it out for yet more inspiration for your next great adventure.